Why an MP thinks he is better than you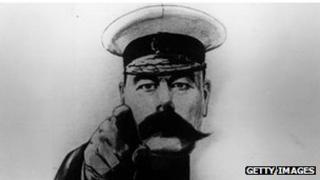 "We must get out of this bad habit of members using the word 'you' in the chamber," Commons Speaker John Bercow pleaded with MPs on Wednesday. But why is "you" taboo?
A couple of MPs had slipped up at Prime Minister's Questions. "Prime minister, will you now guarantee that there will be no..." one began, before the Speaker cut him off.
"Prime minister. I do not expect you to know the full details..." ventured another, doomed to the same fate.
Commons rules can seem odd: while those using "you" faced censure, another MP was being given permission to use earthier language with impunity.
But long-standing parliamentary convention dictates that MPs speak to each other via the Speaker. In so doing, they are supposed to refer to their colleagues in the third person, ie "he" or "she", or via a variety of other formulations, such as "my honourable friend" or "the member for Wolverhampton".
The rule "ensures that good-tempered and moderate language is used in the House", deputy Commons leader Tom Brake recently said.
"Addressing other members through the chair provides some distance and perhaps reduces the antagonism that might be felt," the Lib Dem MP explained.
In what turned out to be his penultimate parliamentary appearance, former Labour MP for Rotheram Denis MacShane, who resigned in November after wrongfully claiming expenses, argued that the procedure enabled MPs to "exchange the most bitter views but not make it personal".
Mr MacShane said he was worried MPs were in danger of throwing away "quite an important protection for us".
"We can be friends outside the House whatever anger we have inside this chamber, providing we keep it in the third person," the former minister claimed.
The ex-Labour MP's concerns had been prompted by that week's Prime Minister's Questions, when David Cameron directly attacked his opposite number Ed Miliband - perhaps foreseeing a clip with more impact on the news bulletins.
'He's no Michael Heseltine'
"His position is completely incredible," Mr Cameron began his onslaught on the Labour leader, with exemplary command of convention. "He says he wants a cut in the EU budget but he does not sanction a veto. We have made it clear that we will use the veto, as I have used it before."
But then his grasp of parliamentary language suddenly loosened: "So, let me ask him: will you use the veto?"
Speaker Bercow took exception. "I won't be using the veto," he said, making clear that the only person "you" could be directed at during Commons debates was him.
"I would ask the prime minister, and this is about the 10th time I have asked him, to respect parliamentary procedure in these matters."
Mr Cameron complied, even when it seemed to take the sting out of a rehearsed barb directed at Mr Miliband.
Anticipating that Labour would seek to gain political capital from a recent report by former deputy prime minister Lord Heseltine, Mr Cameron was ready to echo the famous "Senator, you're no Jack Kennedy" line from the 1988 US presidential election campaign.
But with the "you" ruling in mind, he had to adapt it: "I have got one thing to say. Not you, Mr Speaker, he, he's no Michael Heseltine".
Yet the ruling's potency proved to be short lived.
Moments after the Speaker had chastened Mr Cameron, Labour backbencher Steve Rotheram thundered: "Prime minister, your ministers have been briefing against Leveson. Whose side are you on: the public or the press?"
A rueful Mr Bercow intervened: "I am not on anybody's side in this. Members really must adhere to the proper procedures of this House, which they ought to know by now."
'Obsession'
Transgressions have vexed those chairing Commons debates for years, and Labour's Chris Bryant cautions against the assumption that today's MPs are worse at sticking to the rules than their predecessors.
"Sometimes we romanticise the past too much," he said in October. "People sometimes have this glorious image of a perfect, pacific past in the House of Commons."
He added: "I find the whole business of calling somebody an 'honourable friend', a 'right honourable friend' or an 'honourable member' rather unnecessary... honestly, have we not got something better to obsess about than our own status?"
Unencumbered by any such qualms, a former chairman of Commons debates seemed to be on a mission to abolish almost any "you" in his purview.
In 2001, Lib Dem MP Norman Baker was in full flow: "The most efficient method would be to lock up everyone in sight, so that we are bound to catch all the criminals. You would catch lots of innocent people as well, so you have to have a system for differentiating between those whom you want to catch and those who are innocent."
"Order. That is a 'you' too far," interjected the late Labour MP John McWilliam, in his position as chair.
The Lib Dem protested: "The word 'you' is used as a modern equivalent of 'one', and that was the sense in which I was using it."
"Whoever said that this was a modern assembly?" came the reply.
'The occasional handsome face'
On another occasion, in 1999, former Lib Dem MP David Rendel had said: "Interestingly, the government's proposal to review benefits means that if you are a woman, you should consider suffocating your husband..."
Mr McWilliam asserted: "It is self-evident that I am not a woman, and my wife would be extremely surprised to discover that I had a husband."
And in 2000 he interrupted the speech of another Lib Dem. "Presumably you could unintentionally damage a precious invertebrate hidden in the herbidenda underfoot," David Heath had ruminated in a debate on the Countryside and Rights of Way Bill.
"Order. The honourable gentleman used the word 'you'', which refers to me. I have never intentionally damaged an invertebrate in my life," the chairman complained.
There is some evidence that colleagues may not have found these tactics endearing. His bid for a promotion, to fill the vacancy left by retiring Speaker Baroness Boothroyd, won just 30 votes in a ballot of his peers - the lowest of any candidate.
Speaker Boothroyd, on the other hand, managed both to uphold the rules and retain her popularity. A 1995 ruling hints at how.
She cajoled MPs to "speak through the chair because... there is the occasional handsome face which I should like to see".
The reforming Mr Bercow once found himself under fire from Baroness Boothroyd for eschewing his gowns of office, and donning a suit instead.
But for now, at least, the maverick Commons Speaker sees no need to ditch the convention that "he" is better than "you".