John Hemming: Threatening whistleblowers must be outlawed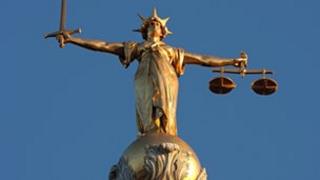 The Jimmy Savile scandal shows the urgent need for greater protection for people reporting abuse to prevent future cover-ups, MPs have been told.
Lib Dem MP John Hemming said abuse victims were often ignored and punished and this could not be "tolerated".
He wants a new law to make it an offence to threaten whistleblowers to stop them reporting wrongdoing.
Backing the measure, Tory Nadine Dorries said many big organisations "bred a culture of intimidation".
Mr Hemming wants the law to be tightened to ensure that anyone who reports wrongdoing to the police, an MP, an elected official or watchdog cannot effectively be gagged by the threat of contempt of court proceedings being brought.
A Private Member's Bill tabled by the MP for Birmingham Yardley would mean public officials and others approached by whistleblowers would be free to investigate allegations without fear of potential prosecution.
'Bullying techniques'
Mr Hemming told MPs that existing laws did provide some protection for whistleblowers in the workplace but that recent scandals showed that much wider-ranging safeguards were needed.
"Unless you protect people's right to complain, the rule of law cannot apply because we do not know whether someone has infringed the law," he told a Commons debate on his proposals.
Attempting to intimidate or gag whistleblowers was an offence in the United States, he said, but there were no such protections in the UK and that "allows all sorts of techniques to be used by bullies to stop people complaining".
Whistleblowers were often dismissed out of hand and, in certain cases, victims of abuse were punished for speaking out.
Some children who were allegedly abused by Jimmy Savile had lost school privileges for speaking out, he suggested.
"Not only were they ignored but they were punished as well. That cannot be right.
"That cannot be something that Parliament can tolerate...Some complaints are wrong but it is a decision for the police to decide if a report to them is wrong rather than a decision for somebody else to say 'I will punish these children for complaining about my maltreatment'."
'Moral high ground'
The Savile case was not a "unique" example, he added: "I would not claim that the bill would definitely have prevented the cover-up at Hillsborough.
"However, the provisions...will make it easier for more ordinary people to ensure that public authorities do what Parliament has said they should do and facilitate the revelation of cover-ups at an earlier stage.
"Many of the cover-ups succeed because people are intimidated into not reporting things to the appropriate authorities."
Conservative MP for North Bedfordshire Nadine Dorries suggested recent scandals showed "big organisations, particularly those belonging to the state and the government, do seem to breed this kind of intimidation of people from protesting".
Too often whistleblowers lost their careers and livelihoods by being brave enough to take the "moral high ground", she added.
"Their punishment prevents other people from coming forward and that is how the culture grows."
Most Private Members' Bills do not become law and those that do require the support of the government.
Mr Hemming said ministers had "nothing to fear" from his Family Justice (Transparency, Accountability and Cost of Living) Bill, which he said had a "wide spectrum" of support, and he wanted to work with ministers to take the key principles forward.
But other MPs warned that the proposed legislation - also containing measures ranging from changes to scrutiny of family court proceedings to helping people save money on energy bills - was far too broad-ranging to succeed.
Lib Dem MP Lorely Burt her colleague was trying to have "three bites of the cherry" while Conservative Philip Davies suggested Mr Hemming was trying to set the "world record for the widest-scoped piece of legislation on record" and was likely to run into trouble.
Police have launched a criminal investigation into former BBC presenter and DJ Jimmy Savile, who died last year aged 84.
They have described him as a predatory sex offender and believe he may have abused hundreds of people - including young girls - over a 40-year period.