David Cameron 'dodging' Commons questions, says Labour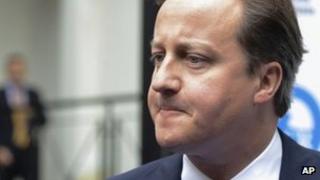 Labour has accused Prime Minister David Cameron of dodging his weekly Commons question session, after MPs' sitting days for next year were announced.
Four of the seven recesses for 2013 begin on Tuesdays, but prime minister's questions takes place on Wednesdays.
Labour frontbencher Michael Dugher said the choice of dates was "cynical".
Labour's last two parliamentary sessions in government saw one in five and one in three recesses beginning on a Tuesday.
Mr Dugher, the shadow Cabinet Office minister, said: "After taking a battering from Ed Miliband over police cuts and Andrew Mitchell and then shambolically announcing the wrong energy policy all in the space of five minutes yesterday, it's no surprise David Cameron wants to dodge prime minister's questions.
"But timetabling the House of Commons to miss so many Wednesdays next year looks cynical and totally weak.
"If he's not prepared to defend his own policies, no wonder people think he's out of touch."