Police elections: Minister dismisses low turnout fears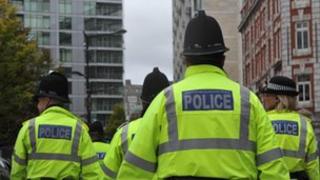 Fears that people will not turn out to have their say in the forthcoming Police and Crime Commissioner elections are unfounded, a government minister has suggested.
Lord Taylor said he was "confident" voters were aware of the poll.
The Home Office was warned last month that turnout in the elections could be the lowest in British history.
Voters in most of England and Wales will elect a person to oversee each police force on 15 November.
The Police and Crime Commissioners will replace police authorities in 41 areas and will be paid a salary between £65,000 and £100,000.
Ministers are seeking to allay fears that low turnout will undermine the legitimacy of the reforms.
Asked how many people he expected to vote in the November poll, Home Office spokesman Lord Taylor told peers: "I'm not going to answer the question about turnout. No-one would do that."
But facing questions in the House of Lords he added, "Many noble lords have participated in elections where turnout has been quite low. I don't believe that will be the case in these elections."
Labour's Lord Anderson said a low turnout would reduce the legitimacy and credibility of the new roles.
The Electoral Reform Society has predicted turnout will be as low as 18.5% - compared with 65% in the 2010 general election.
Chief executive Katie Ghose warned the elections were in danger of "turning into a farce".