Author and academic named as preferred head of equalities watchdog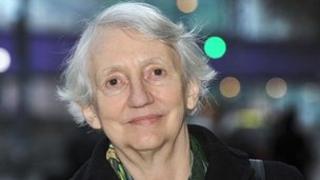 Author and academic Baroness Onora O'Neill has been named as ministers' preferred candidate to head the Equality and Human Rights Commission.
The 71 year-old will succeed Trevor Phillips who is stepping down after six years in the role.
The crossbench peer, a former principal of Newnham College, Cambridge, is a prolific writer on philosophy, ethics, education and international law.
Ministers have suggested the commission needs a change of focus.
Under Mr Phillips' leadership, the body has clashed with both the coalition and the last Labour government over equality issues.
'Leadership needed'
Baroness O'Neill's appointment will be scrutinised by Parliament's Joint Committee on Human Rights at a hearing likely to take place in the next couple of months.
MPs and peers cannot veto the appointment but their views will be taken into account before she is confirmed in the role.
Maria Miller, the equalities minister, said she strongly commended Baroness O'Neill for the role.
"This is a really important time for the commission," she said. "Strong leadership is vital and the new chair will play a crucial role in ensuring that it remains the valued and respected national institution it was always intended to be."
Formed in 2007 by the merger of the Disability Rights Commission, Equal Opportunities Commission and Commission for Racial Equality, the watchdog is facing a big cut to its budget by 2015 which will see it lose about 100 staff.
Some think tanks and Conservative MPs have called for the body, which has a remit to promote human rights and protect and enforce equality, to be abolished.
It survived a 2010 government review of all public bodies and quangos but was told it had to improve its supervision of how taxpayer's money was spent.
Mr Phillips has said there is no chance of a "sustained" economic recovery without greater fairness at work and has urged the commission to take a more "evidence-based" and "scientific" approach to tackling inequality.