Andrew Mitchell: It doesn't look good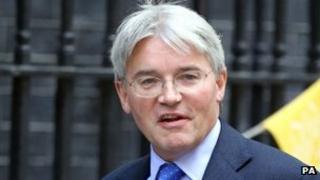 It's a case of bad behaviour, bad language and very very bad timing.
The man just promoted by the prime minister to discipline Tory backbenchers showed very little of that discipline himself when told by a police officer that he couldn't ride his bike out of Downing Street using the main gate.
That the new Conservative Chief Whip, Andrew Mitchell, lost his temper with a member of Scotland Yard's Diplomatic Protection Group, is not in dispute. What is disputed is what he said.
The officer's Police Federation representative has confirmed his account of the row - first reported in The Sun: "Best you learn your f ---ing place. You don't run this f--- government"
He is also said to have added another politically toxic four letter word - calling the officer a "pleb."
Mr Mitchell insists he did not use any of the offending words although he has now apologised to the officer for failing to" treat the police with the respect they deserve".
I understand that although Downing Street is extensively covered by CCTV cameras there is no sound recording of the incident to prove who is telling the truth.
This will be little comfort to Mr Mitchell or his party since it allows Labour and other critics to point out that either a senior minister used appalling and offensive language to a police officer or he is saying that one of those tasked with protecting the prime minister is lying.
David Cameron gave his new Chief Whip the sort of public carpeting he wants Andrew Mitchell to deliver in private to rebellious backbenchers.
Nevertheless, one close ally of the prime minister told me that his colleague should not be put through the mill for a "momentary expression of exasperation" and said that he would be very surprised if the "pleb" word would have been used.
Mr Mitchell, I was told, is someone who likes to exert his authority and looks and sounds like a traditional Tory MP and so is seen as fair game.
All of which leaves the Chief Whip in his job but still in a very bad place indeed.