Easyjet in cheaper tickets deal with MPs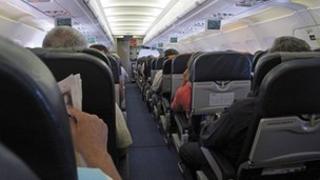 A deal has been done between the Houses of Parliament and Easyjet, intended to cut the cost of MPs' expenses.
The airline has signed a deal, which came into effect on Monday, with Parliament's corporate travel agents.
It will mean MPs, peers and their staff can buy cheaper, more flexible tickets on Easyjet than other passengers when they are travelling on business.
Up to now this has not been an option and is thought to have put off MPs from booking lower cost flights.
It is hoped that politicians from Scotland and Northern Ireland will use the airline to travel home from Westminster when it is cheaper than other alternatives, and that MPs, peers and members of staff will use it to travel abroad on work trips.
The Houses of Parliament's corporate travel agent, Hillgate Travel, has signed a deal with the airline for the next twelve months, having recently secured an extension to its own contract to organise travel at Westminster.
In order to fulfil its contract, Hillgate is obliged to reduce the average cost of tickets purchased by politicians. A company spokesman told the BBC they hoped this deal could achieve this.
A spokeswoman for Easyjet insisted politicians would not take up too many seats on their planes.
"Our business routes, such as between London and Glasgow and London and Luxembourg, have a very different set of passengers on average from those flights heading off to holiday destinations," she added.
Ryanair, one of Easyjet's main rivals, does not offer politicians any opportunity to book cheaper and more flexible tickets than other travellers.