Former Conservative peer Lord Stevens to join UK Independence Party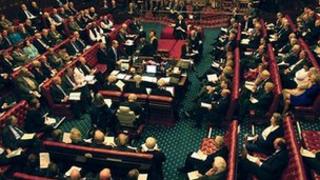 A former Conservative peer is to join the UK Independence Party (UKIP)
Lord Stevens of Ludgate, former chair of United Newspapers, was expelled from the Conservatives after he signed a letter supporting UKIP in 2004.
He has been sitting in the House of Lords as an "independent Conservative" but will now take the UKIP whip.
He will become the party's third peer, sitting alongside former party leader Lord Pearson of Rannoch and Lord Willoughby de Broke in Parliament.
Announcing the move, UKIP leader Nigel Farage said: "David Stevens was a giant of fleet street. He's a significant figure in the House of Lords and is a very good man for us to have on board at UKIP."
Lord Stevens was given a peerage by Margaret Thatcher in 1987.