Tories to select candidates in existing constituencies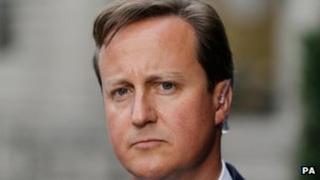 The Conservatives are to start selecting candidates in existing Parliamentary constituencies, despite insisting the boundaries should be redrawn before the next election.
The Tories want to reshape the Commons map, with 50 seats disappearing.
Last month David Cameron said he would continue to argue for the changes after Nick Clegg withdrew Lib Dem support for the idea.
But the Conservatives will now pick candidates within existing boundaries.
The first will be selected in 40 key Conservative target seats from November.
A senior party source insisted the move did not indicate they had given up on hopes of boundary changes but critics will suggest the decision signals a retreat.
The constituency changes would be likely to prove of most benefit to the Conservatives.
David Cameron will back redrawing boundaries when the matter is put to the vote, probably next year, but shorn of Lib Dem support the measure is unlikely to be passed.
Labour have already begun selecting their candidates for the next general election.
Liberal Democrat party president Tim Farron told local Lib Dem parties to start selecting the day after Nick Clegg withdrew his support for redrawing constituencies.
Nick Clegg rejected the plans, previously backed by Lib Dems, after Lords reform was abandoned.
He accused Conservatives at the time of breaking part of the coalition "contract".