More e-petitions to receive government responses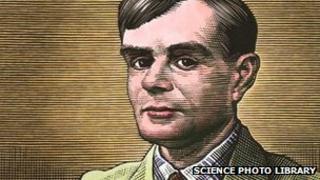 More e-petitions will receive written responses from the government, Commons Leader Andrew Lansley has announced.
Until now, there has been no formal obligation on government departments to respond directly to e-petitioners.
Any e-petition signed by more than 10,000 people will have a government response published alongside it, Mr Lansley said.
The 100,000-signature threshold making an e-petition eligible for a Commons debate will remain in place.
Ministers have already provided responses to most e-petitions that have garnered more than 100,000 signatures.
But publishing responses on the government's website to petitions with fewer signatories as well would "improve engagement with petitioners", Mr Lansley said.
Thatcher funeral
The responses would include "a statement of the government's policy on the issue, and details of any relevant parliamentary processes that are ongoing", the Leader of the House added in his first written Commons statement since being handed the role in the recent reshuffle.
They would also be e-mailing directly to people who have requested updates on petitions they had signed, he said.
There are 36 current petitions that are now eligible for a response, on diverse subjects such as reform of MPs' pensions, the persecution of birds of prey in England, and on granting a pardon to computer pioneer Alan Turing.
The move commits the government to responding to another e-petition, signed by more than 30,000 people, pre-emptively calling for the privatisation of Baroness Thatcher's funeral "in keeping with the great lady's legacy".
"We expect most of these [responses] to be published before the House returns from the Conference recess," Mr Lansley said.
Lack of time
At Mr Lansley's weekly Commons question session, Natascha Engel, the Labour MP and chair of the backbench business committee, welcomed the new threshold, highlighting the "important" role e-petitions had played in helping campaigners uncover the truth about the 1989 Hillsborough stadium disaster.
But she pressed the government to go further, and ensure that "every single instigator and signatory of an e-petition will eventually get some kind of response".
Since the new e-petitions website launched in July 2011, 11 petitions have surpassed the 100,000-signature threshold making them eligible for consideration for a Commons debate.
Ministers responded to criticism of a perceived lack of parliamentary time for MPs to debate e-petitions by introducing a new, regular slot for such debates in MPs' secondary debating chamber, Westminster Hall, on Mondays.
Although all of the 11 petitions will soon have been debated in either the Commons or Westminster Hall, the first debate prompted by an e-petition was notable for the failure of participating MPs to address directly the e-petitioners' demand for rioters to be stripped of benefits payments.