Increased child poverty needs long term fix, says MP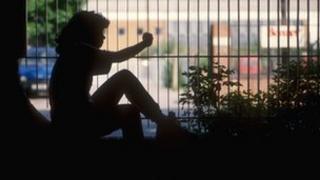 There's always something rather Dickensian and Mr Micawber about the issue of child poverty.
But for an increasing number of families in 21st Century Britain, this is no Victorian fiction.
According to the Save the Children charity, one in four parents has missed a meal in the past year in order to feed their children.
Their figures claim poverty - going without food, new clothes and struggling to pay for fuel and rent - affects a quarter of all children.
Wake-up call
In the East Midlands, 35% of children in Nottingham and 32% in Leicester are considered to be living in poverty.
The report is a tough read and a wake-up call for policy makers.
It's the latest warning to government about a rise in child poverty as the recession continues to bite.
Another report goes much further.
Social policy researchers at Loughborough University have produced a child poverty map of the UK.
It highlights Nottingham North as one of the 10 parliamentary constituencies in Britain with the highest levels of child poverty.
The research claims 39% of children are living in poverty.
The other parliamentary seats range from Birmingham, Ladywood; Bethnal Green and Bow, to Manchester, Blackley.
It's not a league table any MP would want to find their constituency mentioned in.
Early intervention
Nottingham North's Labour MP, Graham Allen, is understandably worried about any increase in child poverty.
But when I interviewed him at Westminster, he resisted simply blaming the coalition government.
Instead, he urged ministers to take longer term solutions.
In political shorthand, this is his campaign for the government to fully embrace his "early intervention" thinking.
"What we have here is inter-generational deprivation," he said. (For more on early intervention, read by blog posting from 13 July last year).
"There is no real quick-fix. It needs a long term strategic view by government to help the children and lift them out of poverty."
Tax credit
In the House of Commons, David Cameron was put on the spot about increasing child poverty.
He was challenged by Wirral South Labour MP, Alison McGovern, over "the indignity" of families relying on food banks run by charities.
"We are targeting help on the poorest families in the country through the tax credit system," he told MPs.
He also took the opportunity to praise the Big Society volunteers and charities who were providing food parcels for families on the bread-line.
So is this the end of the matter?
There are wholesale changes to the benefits system from next year.
The issue of child poverty could find David Cameron and his government on the defensive... unless like Mr Micawber, the Prime Minister hopes that something will turn up.