Honours for cabinet reshuffle casualties - Number 10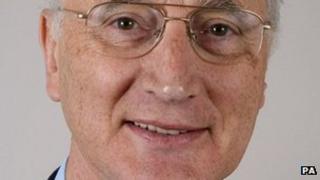 Several MPs who lost their jobs in David Cameron's cabinet reshuffle are to get honours, it has been announced.
The prime minister is to recommend to the Queen that former Commons leader Sir George Young be appointed to the Order of the Companions of Honour.
There will be knighthoods for former agriculture minister James Paice and ex-Solicitor General Edward Garnier.
Former defence ministers Nick Harvey and Gerald Howarth will also become knights, Downing Street said.
In Mr Cameron's reshuffle, Health Secretary Andrew Lansley was replaced by Culture Secretary Jeremy Hunt.
Honours committee
Elsewhere, Chris Grayling replaced Justice Secretary Ken Clarke and Transport Secretary Justine Greening was moved to become International Development Secretary.
The announcement of the honours comes after a controversy over which Team GB Olympians would be recognised.
Downing Street denied the existence of a quota system, limiting the number of British athletes who could receive awards in the New Year Honours list.
Speculation that some athletes may miss out was triggered by Jonathan Stephens, a senior civil servant at the Department for Culture, Media and Sport, who told the BBC that medals would not mean an "automatic gong".
Sporting honours are recommended to the Palace by a committee independent of the government.
The honours lists are published twice a year at New Year and in mid-June on the date of The Queen's official birthday.