Party funding: Tories, Labour and Lib Dems suffer fall in 2011 income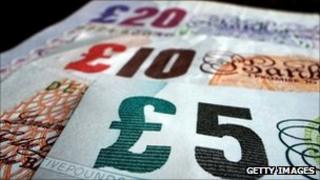 The Conservatives, Labour and Liberal Democrats all suffered a fall in income in 2011, official figures have shown.
The parties received substantially lower donations compared with sizeable war chests they built up in 2010 to fight the general election.
However, the SNP's income more than doubled to £5m as the party was given two £1m donations.
The details were included in the parties' 2011 financial accounts published by the Electoral Commission.
The across-the-board fall in donations was expected after parties built up big campaign funds to fight the 2010 election.
The Conservatives saw their overall income drop from £43.1m to £23m as donations fell from £30.7m to £14.8m. The party also lost access to short money, payable to parties in opposition.
However, after reducing campaign expenditure, staff overheads and administration costs, the party recorded a £689,000 surplus compared to a £6.2m deficit the year before.
Labour's total income declined from £36.2m to £31.3m as donations dropped from £13m to £4m.
But income from membership rose and the party obtained £7m in short money after leaving government. The party recorded a surplus of £1.07m - down from £3.1m the year before.
The party retained the 38,000 new members it gained in 2010, but added only a further 39 members in 2011 to a total of 193,300.
The Lib Dems saw their donations fall from £4.6m to £1.7m as total income reduced from £9.8m to £6.2m. The party marginally reduced its deficit from £335,611 to £299,977.
However, the party's membership fell by 25% from 65,038 to 48,934, its lowest level for over a decade.