Views sought on change of guidelines on consultations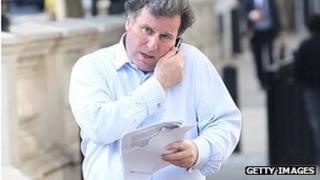 The rules covering consultations on potential government policy changes are being loosened to allow a more "proportionate and targeted" approach.
In a written statement to MPs the minister for government policy, Oliver Letwin, said there will no longer have to be a "default" 12-week period.
He said: "The aim is to replace potentially unproductive process with real engagement with those affected."
Ministers say they "welcome views on how the new approach should operate".
Mr Letwin said the Civil Service Reform Plan committed the government to improving policy making "with a greater focus on robust evidence, transparency and engaging with key groups earlier in the process".
He said the type and scale of engagement should be proportional to the potential impact of the proposal and whether or not it was an issue that had previously been consulted on, "rather than following the same bureaucratic process".
"Consultation can take different forms but the expectation is that it will be 'digital by default'. This approach will need to be varied for vulnerable or other groups whose access to information technology is limited, but it should mean that departments can be more, not less, effective at reaching particular groups affected by policies," Mr Letwin added.
The new guidelines also say that "to avoid creating unrealistic expectations" it should be made clear where policy has been finalised and will not be subject to change as a result of the consultation.
The new Consultation Principles will be "promoted within Whitehall now, and the public will begin to see new guidance take effect after recess". The new principles replace the 2008 code of practice on consultations .