Rename bank holidays in light of City scandal says peer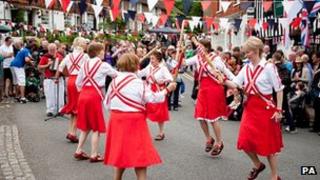 A Conservative peer has suggested that bank holidays should be renamed in response to the "poor behaviour" of financial institutions.
Lord McColl of Dulwich told peers that they should revert to their original name of "Lubbock holidays".
Bank holidays were briefly known as St Lubbock Days in reference to Sir John Lubbock, the Liberal MP who introduced the Bank Holidays Act in 1871.
Treasury Minister Lord Sassoon said it was a "fascinating suggestion".
The issue was raised as peers discussed the crisis surrounding Barclays and other banks amid allegations that they rigged a key inter-bank borrowing rate.
"In view of the poor behaviour of the banks, could we consider changing the name bank holiday back to its original name - Lubbock days?" Lord McColl asked.
Lib Dem peer Lord Avebury, who as Eric Lubbock was MP for Orpington from 1962 to 1970, was in the chamber to hear the reference to his grandfather.
Prior to 1834, the Bank of England observed about 30 saints' days and religious festivals as holidays but in 1834 this was reduced to just four.
The 1871 Act specified the four days to be regarded as bank holidays - in addition to separate public holidays such as Christmas Day and Good Friday.
There are currently six permanent bank holidays, with an extra one in 2012 for the Diamond Jubilee.