Do the public want police and crime commissioners?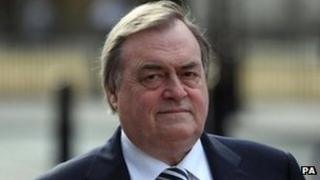 Forty one elections and hundreds of candidates. But the winners will not be able to attach a conventional bit of political bling to their business cards. They will not be MPs, MEPs, MSPs, MLAs, AMs, mayors or councillors.
Instead, they will be PCCs. On 15 November, 41 police and crime commissioners will be elected in England and Wales.
Scotland and Northern Ireland will not be involved, and neither will London. The capital already has a commissioner, the Mayor Boris Johnson. The City of London Police will continue to be scrutinised by the Corporation of London.
The Commissioners will be paid £70,000 a year, will hire and fire chief constables, hold forces to account and set their budgets.
The idea is to jump start the democratic accountability of police forces. They are currently overseen by police authorities, all but anonymous collections of councillors and local worthies.
Electing a figurehead, so the argument goes, would turbo charge that scrutiny and empower local people to have a say in how their area is policed. But the idea is not without controversy.
'A Tory idea'
Senior police officers publicly fret about what they fear could be the politicisation of the service. The Labour Party has publicly rubbished the whole idea.
And yet it is Labour politicians that have approached the prospect of a powerful new gig with the most gusto. The former Deputy Prime Minister Lord Prescott is the most high profile candidate. He will run for the party in Humberside. But several other former ministers fancy becoming a commissioner too.
The Conservatives are still in the process of selecting who will run for them. Their most high profile candidate, Colonel Tim Collins, became known for a stirring eve-of-battle speech to troops in the Iraq War in 2003. He said he would run for the commissioner job in Kent. But then he changed his mind. So far, the party has selected eight other candidates.
The Liberal Democrat approach is semi-detached. Yes, they are part of the coalition government that is introducing commissioners, but they emphasise it is "a Tory idea". They are not intending to field candidates in every race, but just those where a sufficiently high profile local candidate has a sufficiently decent chance of winning. So expect Lib Dem candidates in the south west of England and other assorted regions, but not everywhere.
The elections are, inevitably, getting those in and around policing exercised. The Top of the Cops blog is following every twist and turn.
But what about everyone else?
Policing Minister Nick Herbert hopes his reform will be irreversible. It is, after all, always difficult for politicians to remove democratic accountability, whatever its failings, once it is there.
But, in a recent interview with Total Politics magazine, he implicitly acknowledged the whole idea isn't likely to be dominating gossip at the bar of the Rat and Parrot.
"Any turnout would confirm more legitimacy on police and crime commissioners than on a currently invisible, appointed police authority that has little legitimacy," Mr Herbert said.
'Lancastrian ditty'
The trouble is, for the government, the electorate appears to have acquired something of a habit for gently blowing a raspberry in the face of their local democratic innovations.
In May, people in nine English cities were given the chance to have directly elected mayors and said 'no.'
When Labour were in power, they offered people in the north east of England the opportunity to have a regional assembly. Again, the people said 'no.'
Police and crime commissioners are coming whether people want them or not. But no one is obliged to go out and vote for one - and in so doing confer upon the process - and the winner - some democratic legitimacy.
So expect more wheezes from where a certain Lancastrian ditty on the internet has emerged from. The Lancashire Police Authority has persuaded a group called "The Lancashire Hotpots" to record a song to raise awareness of the election:
"It's a proper important job this,
And I'm telling you this in rhyme,
They'll even hold the chief constable to account,
When it comes to reducing crime," is one of the catchy verses.
It raises a smile, but hasn't raised much interest. It's not been online for long, but I was only the 786th person to watch it.
The central idea behind elected police and crime commissioners is they will have more legitimacy and clout than the police authorities they will replace.
But this is derived from the ballot box and the enthusiasm or otherwise of those willing to vote.
The job of persuading people to do just that is only just beginning.