MPs to investigate deputy children's commissioner's claims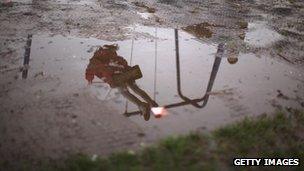 MPs are to investigate the sexual exploitation of children, after an expert warned abuse was taking place "all over the country".
England's Deputy Children's Commissioner Sue Berelowitz said girls as young as 11 were being expected to perform sex acts on "line-ups of boys".
It was quite common for girls to be lured in by internet chat rooms and raped, she added.
The Commons Home Affairs Committee promised an inquiry into the claims.
It had already been investigating the child protection failings seen in Rochdale, Greater Manchester, where nine Asian men were convicted last month of sexually abusing white girls in the area. They had plied girls as young as 13 with drink and drugs.
But Ms Berelowitz said all communities and ethnic groups were affected by sexual abuse, citing cases in Derby, Rotherham, Birmingham and Dewsbury that she had heard about during her research for a report due out in September.
The committee's chairman, Labour MP Keith Vaz, said that, given this evidence, its investigation should be widened to look at the national picture.
Ms Berelowitz said: "What I am uncovering is that sexual exploitation of children is happening all over the country.
"As one police officer who was the lead in a very big investigation in a very lovely, leafy, rural part of the country said to me: 'There isn't a town, village or hamlet in which children are not being sexually exploited.' The evidence that has come to the fore during the course of my inquiry is that that, unfortunately, appears to be the case.
"We should start from the assumption that children are being sexually exploited right the way across the country.
"In urban, rural and metropolitan areas, I have hard evidence of children being sexually exploited. That is part of what is going on in some parts of our country. It is very sadistic. It is very violent. It is very ugly."
In parts of London, Ms Berelowitz said, "children expect to have to perform oral sex on line-ups of boys, up to two hours at a time, from the age of 11".
It was "quite common" for girls to be lured via internet chat rooms to meet a friend, only to be met by a group of boys and gang raped in a park.
"Then another group of boys come, they take her to another part of the park and she is serially raped again," she said.
"I wish I could say to you that such things are uncommon but I'm afraid they are quite common."
The deputy commissioner told the MPs that "what is being done is so terrible that people need to lay aside their denial" or risk victims being disbelieved.
Victims numbered in the "thousands" rather than "hundreds".
Young people were often acting out scenes they had seen in online pornography, she added.
In one case, boys aged 14 and 15 were "summoned" via Blackberry Messenger to the gang rape of a "very, very young girl" which lasted several days.
"Boys were being called while some were raping the girl to say 'Come, come, come, you can join in too' and they were arriving and elbowing each other out of the way to rape her."
In another case, older men were using young male gang members as a "front line" in a wider abuse network, and had even forced two of the boys to have sex and filmed it on a mobile phone to ensure their compliance.
Ms Berelowitz said: "Parents may think they can control what's going on because they can have a blockage on the computer, but the reality is children can get anything they like on their mobile phones. And they are.
"It has definitely affected children's thresholds of what they think is normal."
Related Internet Links
The BBC is not responsible for the content of external sites.