Former Conservative MP and minister John Maples dies aged 69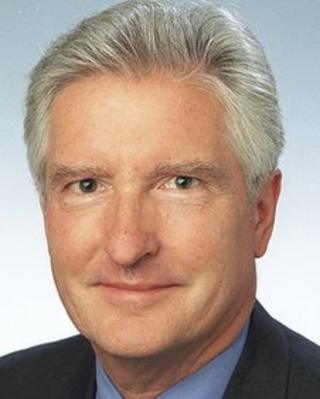 The Conservative peer and former minister Lord Maples has died at the age of 69.
As John Maples, he was a Treasury minister in John Major's government and was shadow foreign secretary in opposition under William Hague.
Lord Maples was later appointed Conservative deputy chairman and placed in charge of candidate selection strategy by David Cameron.
The prime minister said his former colleague would be "hugely missed".
Lord Maples had been fighting cancer. His death, on 9 June, was announced in the House of Lords by the Lord Speaker Baroness D'Souza.
A barrister by training, Lord Maples entered Parliament as MP for Lewisham West in 1983 and became exchequer secretary to the Treasury between July 1990 and April 1992. His ministerial career was ended after he lost his seat at the 1992 election.
'Widely respected'
But he returned to the Commons five years later as MP for Stratford-on-Avon and represented the constituency in the House of Commons for the next 13 years.
After the Conservatives lost power in 1997, he held a number of frontbench positions in opposition under William Hague, including foreign affairs, health and defence. He left the shadow cabinet in 2000
After standing down as an MP in 2010, he became a life peer.
Paying tribute to Lord Maples, Mr Cameron said he was a "loyal and determined Conservative" who had recognised the need to modernise the party and how parliamentary candidates were chosen.
"He will be hugely missed by his many friends and colleagues from both within the Conservative Party and from across the political divide," he said. "He was widely respected and a mentor to many of those he helped realise their own ambition of public service."
Foreign Secretary William Hague added: "As someone who worked closely with John, I will remember him as a man of great integrity, kindness, humour and quiet distinction."