Boris Johnson names BBC journalist as communications director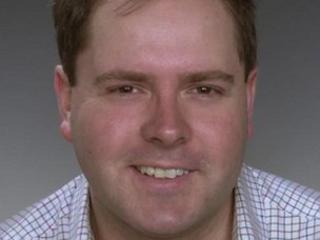 Boris Johnson has appointed a senior BBC journalist, Will Walden, as his new director of communications.
Mr Walden is news editor at the BBC's political unit at Westminster and played a key role in the BBC's 2010 general election coverage.
He succeeds Guto Harri, another former BBC political journalist, who left City Hall for a role at News International after the London mayoral election.
Mr Johnson was re-elected to a second term earlier this month.
Mr Walden has worked at the BBC for 12 years in a variety of roles, including as senior producer in the organisation's Washington DC bureau and as a producer to former political editor Andrew Marr.
'Drive and flair'
Mr Johnson said Mr Walden had "enormous experience" of politics and a "great track record" at the BBC.
"He will bring drive, originality and flair to the post of director of communications," he said.
"It is ever more vital that politicians communicate clearly and honestly with voters about how we are spending their money and how we plan to improve the city. I believe Will has exactly the right skills to help us engage with Londoners."
Mr Walden said he was joining the mayor's team at an "incredible time" for the city, with the Olympics just around the corner.
"He (Mr Johnson) has set out a compelling vision for London's future and it is a privilege to be asked to help shape that vision," he said.
The mayor of London recently criticised the BBC as "statist, corporatist, defeatist and anti-business" and suggested the next director-general should be a Conservative.
David Cameron's current director of communications, Craig Oliver, also used to work for BBC as editor of the Six and Ten O'Clock News.