Letters on benefits cap sent out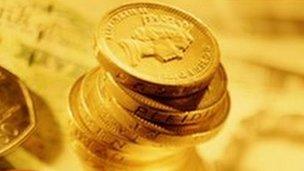 The government has written to all households which may be affected by the forthcoming cap on benefit payments.
From April 2013 the total amount of out-of-work benefits available to working-age people will be capped at £26,000 a year.
The letters notify claimants of exemptions to the cap and offer advice on returning to work.
Welfare Reform minister Lord Freud said the changes would restore "integrity and fairness" to the system.
The cap applies to the combined income from the main benefits received by claimants, including Jobseeker's allowance, Income Support and Employment Support Allowance.
Claims for single people will be limited to £350 a week. Couples and lone parents will see their benefits capped at the higher rate of £500 a week.
The restriction is designed to ensure these benefits do not add up to more than the average household weekly wage.
The cap will not affect those households where one member qualifies for Working Tax Credit, or some disability benefits.
The change is forecast to save £290m in 2013-14 and £330m in 2014-15.
Related Internet Links
The BBC is not responsible for the content of external sites.