New party funding talks begin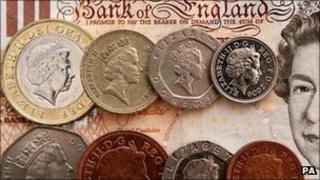 The Conservatives, Labour and the Liberal Democrats have met for talks about how political parties are funded.
Nick Clegg confirmed talks had begun on the issue, which has dogged the biggest parties for years.
An independent inquiry's proposal that more public money should be used to reduce reliance on big donations met with a lukewarm response last year.
But the issue has since come back under the spotlight after revelations about Tory co-treasurer Peter Cruddas.
He resigned after being recorded by undercover Sunday Times reporters, apparently offering policy influence in return for donations.
It is understood representatives from the biggest three Westminster parties have met at the Cabinet Office in Whitehall.
Deputy Prime Minister and Lib Dem leader Mr Clegg, who was giving a speech in London, told reporters: "There are talks occurring today.
"I attended the first few minutes of it to launch it with representatives of the three main parties, thrashing out what I hope will be a deal on party funding."
Mr Clegg said negotiations would explore suggestions from Committee on Standards in Public Life chairman Sir Christopher Kelly, who investigated party funding following previous rows.
He said: "There is a blueprint for change from Sir Christopher Kelly and his panel.
"We need to crack on with this and I am impatient to see urgent progress on this on a cross-party basis."
But he questioned one of Sir Christopher's key recommendations, saying his report had "certainly overstated the public appetite" for boosting taxpayer-funding of political parties.