Former Conservative cabinet minister Lord Newton dies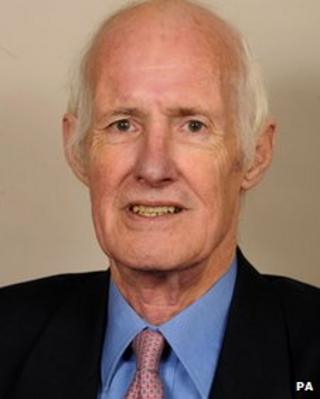 Former Conservative cabinet minister Lord Newton has died at the age of 74.
He served as a minister in the governments of Lady Thatcher and John Major, holding posts ranging from social security secretary to leader of the House of Commons.
He was an MP for Braintree in Essex for 23 years until 1997.
After accepting a peerage, he remained active in the Lords and rebelled over aspects of the government's welfare reform proposals earlier this year.
Lord Newton's family said he had died on Sunday following a long illness.
"In spite of his worsening health, he was determined to carry on contributing to public life right up until the last few days," they said in a statement. "He was a remarkable man."
Lord Newton became a health minister in 1982 and quickly rose up the ministerial ranks under Margaret Thatcher, working at the Department for Trade and Industry before being promoted to the cabinet with responsibility for welfare in 1989.
After the 1992 election, he became leader of the House of Commons.
In that role, he stood in at prime minister's questions when John Major was abroad. He fielded questions on occasions until the end of 1995 when Michael Heseltine was appointed deputy prime minister and deputised for Mr Major.
He first contested a parliamentary seat in 1970 and was elected for the constituency of Braintree four years later. He represented the Essex town losing to Labour in the 1997 general election.
After leaving the Commons, he became chairman of charity Help The Hospices, who paid tribute to his "invaluable" contribution in promoting the hospice movement.