Ministers launch consultation on staff dismissal rules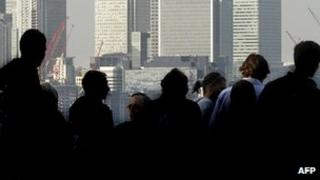 Ministers say they have not decided whether to introduce plans to make it easier for small firms to sack staff.
Launching a consultation on "no fault dismissals", Business Secretary Vince Cable said there must be "strong evidence" to justify such a step.
This could allow firms with 10 or fewer staff to fire staff without proving any fault - if they pay compensation.
Businesses say it would cut costs of employment tribunals but unions say it would not help boost economic growth.
The proposal is part of a wider review of employment regulations and dismissal rules by ministers - designed to reduce business costs and help companies recruit staff and expand.
In a speech in London, Mr Cable said the government wanted to remove the "perverse incentives" dissuading firms from taking on staff "for fear of what might ensue if it does not work out".
'Simpler and quicker'
More than 200,000 employment disputes go to a tribunal every year, costing £4,000 on average and taking six months to resolve - which Mr Cable said was impeding small firms in particular from focusing on growing their business.
But while dismissal rules needed to be made "simpler, quicker and clearer", he said this must not result in increased job insecurity - at a time when the economy was fragile.
"We are seeking views on the concept of 'compensated no-fault dismissal' for business with fewer than 10 employees," he said. "But let me stress that no decisions have been made to go down that path.
"We would only do so if there is strong and credible evidence to justify it."
Mr Cable said the UK already had one of the most flexible labour markets in the world which, compared to Germany and France, was "very accommodating" to employers.
The BBC News Channel's chief political correspondent Norman Smith said that while Mr Cable appeared sceptical about the move, it was strongly supported by many Conservative MPs who wanted to remove what they regarded as unnecessary burdens on business.
John Walker, chairman of the Federation of Small Businesses, said: "Employment law is complex, especially dismissals, and research shows that it can prevent small businesses from taking on staff."
But TUC general secretary Brendan Barber said scrapping protection against unfair dismissal "will do absolutely nothing to boost the economy".
Speaking at the same conference in London, shadow chancellor Ed Balls called for specific tax incentives in next week's Budget for small firms to take on workers.
"Without action now to support growth and jobs, I fear we are in for a lost decade of slow growth and high unemployment which will leave a permanent dent in our nation's prosperity," he said.