MPs reject 'private lives' probes by standards watchdog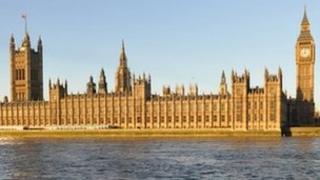 MPs have blocked changes to the Commons code of conduct which would have given the standards watchdog greater powers to investigate their private lives.
The Parliamentary Commissioner for Standards will now not be able to look into allegations relating purely to MPs' "private and personal lives".
Tory Charles Walker, who led opposition to the idea, said it would lead to a focus on "the bedroom and the bottle".
But standards committee chairman Keith Barron warned it was a "backward step".
MPs also agreed to allow members of the public to serve on the Commons Standards Committee.
The code of conduct was last fully revised in 2005 - by the time it was due for a new review, the expenses scandal had engulfed Parliament and the standards commissioner, and Commons standards committee, decided it would be right to wait to allow MPs elected in 2010 to review it in light of "lessons of the last Parliament".
The old code of conduct had stated that it did "not seek to regulate the conduct of members in their purely private and personal lives".
'Not about morals'
But Parliament's independent Standards Commissioner John Lyon had recommended a change in the wording to add "or in the conduct of their wider public lives unless such conduct significantly damages the reputation and integrity of the House of Commons as a whole or of its members generally".
The idea was that he could investigate in extreme cases - the Commons standards committee's Labour chairman Kevin Barron told MPs it was "not about morals" but said there were "circumstances and occasions on which members have gone overboard but have not been covered by the code".
The cross-party standards committee, chaired by Labour MP Mr Barron, had backed the commissioner's recommendation for extreme cases.
But many MPs, including Tory 1922 committee chairman Graham Brady and former Liberal Democrat leader Sir Menzies Campbell, objected to the wording.
The Commons agreed on Monday evening, without a vote, to add a line to the code specifying that the standards commissioner "may not investigate a specific matter... which relates only to the conduct of a member in their private and personal lives".
Mr Barron warned MPs it was a "backward step" which would weaken the code, adding that the code "does not seek to judge the behaviour as right or wrong—only the effect it has on the reputation and standing of the House".
He added: "In my view, that is a hugely important thing to defend in our democracy, particularly after the events of the last four years."
'Every peccadillo'
But arguing in favour of the change, Mr Walker said "the bedroom and the bottle" were "the two weaknesses that seem most likely to compromise MPs in their private lives".
Without his amendment, he said, "every sexual peccadillo, domestic dispute or unguarded cross word will lead to tabloid calls for the commissioner to take action".
He added: "I am fully aware MPs can do bad and unethical things in their capacity as MPs and this is why these standards and the code of conduct are so important.
"But really, as importantly, I'm also aware that people can do silly and very stupid things regardless of who they are because none of us were born angels or saints.
"Therefore, I strongly believe that the House should confine itself to worrying about the matters directly pertaining to the job of being an elected representative and not those that relate to general human weakness or stupidity."
Leader of the Commons Sir George Young argued that an extension to the code could have infringed MPs' human rights.
"Any such extension could also be used to justify intrusive and prurient media interest in members' private lives on the basis that if the House chooses to concern itself with members' personal lives, however sparingly, there should be no limits to the media doing likewise."
For Labour, shadow Commons leader Angela Eagle said: "I believe the existing code is working well. What was needed was a tweaking and a clarification, not mission creep."
MPs also agreed a government motion which will allow two or three lay members to be appointed to the Commons Committee on Standards.
Sir George said the move was another step towards ensuring that public confidence in MPs' conduct following the expenses scandal would be "maintained and strengthened".
But he said that while lay members would able to question witnesses and consider draft reports, they would not have full voting rights and as such, would have no say in any punishments meted out.
Ms Eagle said their presence "should serve to reassure the public that the Standards Committee is not some kind of cosy stitch-up, but is there to deliver a rigorous and robust process which is fair to all and therefore credible".