David Cameron adviser Steve Hilton takes sabbatical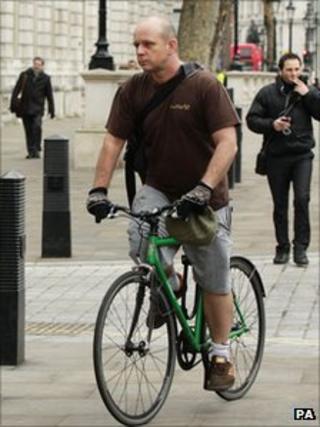 Steve Hilton, one of Prime Minister David Cameron's closest aides, is taking a year's break from Downing Street, Number 10 has announced.
He will take an unpaid academic sabbatical at Stanford University in the US, a spokesman said.
The PM's strategy chief, known for his "blue-sky thinking", was one of the driving forces behind Mr Cameron's flagship "Big Society" project.
The former Saatchi advertising man is moving to California with his family.
Mr Hilton is seen as a key moderniser within the Conservative Party.
The BBC's political editor Nick Robinson said his departure meant the the prime minister was losing a friend who was willing to challenge him for not being clear enough nor impatient enough about how he wanted to change the country.
And without him, the power of two men in this government - the Cabinet Secretary, Sir Jeremy Heywood and the Chancellor George Osborne - would only increase further, our political editor added.
Paul Waugh, editor of the website PoliticsHome.com, told BBC Radio 4's PM programme Mr Hilton had brought radicalism to the Conservative Party, was by and large valued by the PM but, as with every blue-sky thinker, had his enemies.
He said George Osborne was "cool" about some of his ideas, while there had been clashes with the Lib Dem Business Secretary, Vince Cable.
Some, he said, likened Mr Hilton to Rasputin for his unusual influence over the prime minister, but his departure mattered because he was the "brains trust" for Mr Cameron.
Mr Hilton's work in the US will focus on innovation in government, public services and communities around the world.
Downing Street said: "He will join Stanford as a visiting scholar at the university's Freeman Spogli Institute for International Studies (FSI), and will also be a visiting fellow at Stanford's Hoover Institution."
A spokesman added that he would not be replaced. Instead his role would be shared among a number of other people.