Date for Queen's Speech announced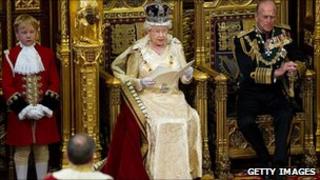 The Queen's Speech, which sets out the government's legislative agenda, will be held on 9 May, Commons Leader Sir George Young has announced.
The State Opening of Parliament is usually held in the autumn or after a general election but was moved to fit in with fixed-term parliament plans.
As a result, there was no Queen's Speech in 2011 - the first time that had happened since 1949.
The last one was on 25 May 2010 when the coalition set out its programme.
The Queen's Speech is the centrepiece of the State Opening of Parliament - one of the high points of the parliamentary calendar, known for its pomp and ceremony. It outlines the bills the government intends to introduce in the coming parliamentary session.