A-Z of Parliament with Quentin Letts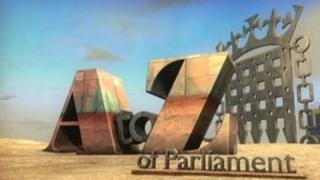 Quentin Letts works through the alphabet of the strange world of the UK Parliament as he looks at some of its practices.
He explore what goes on in the House of Commons and House of Lords, which may look a little odd to those outside of Westminster village life.
This archive will build through the year as the films are aired on the Daily Politics - often on a Monday - but not in alphabetical order.
Click on a letter to watch the film - which will last up to three minutes.