Lib Dem activists promise NHS bill trouble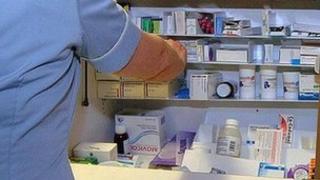 Lib Dem activists are preparing an emergency motion for their spring conference urging the party to work towards defeating the NHS reform bill.
It "applauds the hard work being done by Liberal Democrat peers to remove the worst elements" of the Health and Social Care Bill.
It notes the government has "totally failed to convince either the public or NHS staff" of the need for change.
Ministers say the bill, currently going through Parliament, will boost the NHS.
It has been passed by the House of Commons but amended several times by the House of Lords, delaying its progress.
'Unpopular'
The bill's proposals include giving GPs control of much of the NHS budget and opening up the health service to greater competition from the private and voluntary sector. These have proved controversial, with critics - including some Lib Dems - warning of "back-door privatisation".
Prime Minister David Cameron held a Downing Street meeting on Monday to look at how the bill will work if it passes into law.
Delegates at last year's Lib Dem spring conference backed a call to halt what they called a "damaging and unjustified" shake-up of GP services in England.
The latest motion, which is not guaranteed to be debated, says the Lib Dems "oppose the further commercialisation of the NHS" by "working together to achieve the defeat of this deeply unpopular bill".
It also calls for the "whole competition chapter of the bill" to be defeated.
Activists say the draft motion will be amended before the conference, which takes place in Gateshead next month, to reflect the progress of the bill in the House of Lords.