'More than half of all MPs' on Twitter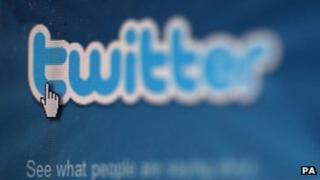 More than half of all MPs now use the social networking site Twitter, a survey suggests.
Tweetminster, which gathers together parliamentary tweets, says that 331 MPs - out of 650 - have now set up accounts.
This represents a rise from 234 MPs in January last year and just four in December 2008.
Twitter users post messages of up to 140 characters in length, while following those of others.
Tory MP Grant Shapps, who is now the housing minister, was credited with the being the first MP to join Twitter, having done so in March 2008.
But some Westminster-watchers argue that the then Labour cabinet minister Alan Johnson preceded him, with an account set up for his bid for the party's deputy leadership in 2007.
However, Mr Johnson is no longer on Twitter.
According to Tweetminster, two MPs have two accounts.
More than 300 million people around the world use Twitter, which was set up in 2006.