Scottish independence: Legal battle lines to be drawn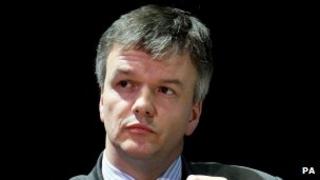 The Scottish Secretary, Michael Moore, will make a statement to the Commons on Tuesday on the legal status of a referendum on Scottish independence.
He will say that a vote organised by the Scottish government would be purely advisory and open to legal challenge since the power to change Scotland's constitutional status rests with Westminster.
He will offer to temporarily transfer that power to the Scottish Parliament providing that Alex Salmond's government agree to hold a vote which is "fair, decisive and clear" - ie is a simple once and for all YES or NO vote on independence and does not involve a second vote on greater powers for the Scottish Parliament.
Ministers fear that two votes risks creating confusion. They also argue that giving the Scottish Parliament greater powers over tax and spend without full independence would have knock-on consequences for the rest of the UK and so cannot be a matter for the Scottish people alone to decide on.
Although the statement will talk of a temporary transfer of power it will not impose any 18-month time limit.
However, the three Unionist parties - Conservatives, Lib Dems and Labour - all argue that a vote should come sooner rather than later.