MP urges 'line of succession' rules for prime minister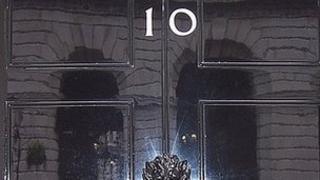 A Conservative MP has questioned who would take over from prime minister David Cameron in the event of him dying suddenly or being incapacitated.
Peter Bone said current rules did not make this clear and has called for a "line of succession" similar to the US.
The public and the military needed to know who would be in charge in an emergency, he told the BBC.
The Cabinet Office said "appropriate arrangements would be in place to ensure smooth running of government".
Mr Bone has been pressing officials and senior politicians for some time to confirm what would happen in such a scenario.
He told BBC Radio 4's Today programme that he wanted David Cameron to continue in office for a long time, but he had been "brought up to hope for the best and prepare for the worst" and the issue needed to be addressed.
'Clarity needed'
He claimed there was uncertainty over who would take over as "acting prime minister" in such a scenario, pending a likely leadership election for a permanent successor. This was a "disastrous state of affairs" for the country, he claimed.
"The important thing is if there is a terrorist attack the military must know immediately who is in charge, the country must know immediately who is in charge.
"If the prime minister has been killed in that attack and there is a requirement to take an instant decision, someone needs to be in charge. To say we can wait and get the cabinet together and sit down to decide who is in charge, in this day and age, is patently absurd."
Mr Bone said he was "absolutely certain" that deputy prime minister and Lib Dem leader Nick Clegg should not take over in such a situation as he was not a member of the majority party in the coalition government.
"It does need to be clear," he added. "At the moment, what would happen?
"Would the defence secretary be in charge, would it be the Cabinet Office, would it be William Hague or Nick Clegg. Who knows?"
The Conservative MP said he would support a similar approach to the US, where a "line of succession" to the president is written into law. Mr Bone said he believed this could be done even though the UK does not have a written constitution.
'Hypothetical situation'
At the moment, Nick Clegg deputises for Mr Cameron at prime minister's questions and on overseas trips while Foreign Secretary William Hague has the additional title of First Secretary of State, denoting seniority within government.
A document published earlier this year - setting out the role and powers of the sovereign, the executive, ministers and Parliament - stressed that even if there is a deputy prime minister this "does not constrain the sovereign's power to appoint a successor to a prime minister".
A prime minister has not died in office for nearly 150 years.
In recent years, prime ministers who have resigned while in office have remained in their post until their successors have been elected as the leader of the majority party in Parliament. They have then taken office on the basis of being able to command the confidence of the House of Commons.
Since the 2010 election, no single party has a majority in Parliament and the Conservatives and Liberal Democrats have governed as a coalition, the first since 1945.
In response to Mr Bone's question, the Cabinet Office said it was "not going to discuss a hypothetical situation".
It added: "Suffice to say, the appropriate arrangements would be in place to ensure the smooth running of government."