Tanzania urged to take action over BAE bribery claim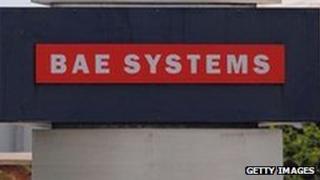 A cross-party parliamentary group is urging the Tanzanian government to prosecute those guilty of corruption or bribery over the sale of a BAE Systems air traffic control package.
The company, despite not being found guilty of corruption, has agreed to pay nearly £30m compensation to Tanzania.
The International Development Committee also wants any others involved in the deal to face prosecution.
Tanzania's government has pledged to pursue bribery allegations in court.
The sale of a complex military air traffic control system by BAE Systems to Tanzania - one of the poorest countries in Africa - prompted an investigation by the Serious Fraud Office.
BAE Systems agreed to pay compensation for failing to keep full accounting records of the deal. The money was meant to go towards education, paying for school books and equipment.
But the Commons committee says it was appalled to find that the compensation has still not been paid.
BAE Systems says it is now working with the Department for International Development as to how the money should be spent.