Government to switch spending to capital projects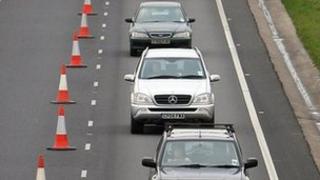 The chancellor will use next week's Autumn Statement to switch some government spending from current to capital spending.
Chief secretary to the Treasury Danny Alexander made the announcement in a speech, but gave no details.
It appears to suggest ministers are planning to curb day-to-day spending to spend more on infrastructure.
That could mean underwriting private sector investment in roads, broadband and other projects.
Ministers have already suggested they want to find ways to use Britain's low long-term interest rates to boost growth.
'No stockpiling'
In a speech to the National Association of Housebuilders, Mr Alexander said the government was doing all it could to unblock infrastructure projects, 40 of which are to be given a new priority status.
"We will be providing more information on those projects next week," he said.
"But more than that, we are shaking the Whitehall tree to make sure no-one is stockpiling capital that can be put to good use today. That's why next week's announcement will switch funds to capital spending plans."
The Treasury insisted that Mr Alexander meant to refer to the use of money unspent by government departments which could be reallocated to capital projects.
At the Liberal Democrat conference, Mr Alexander announced the creation of a new half a billion pound infrastructure fund.
However, other sources refused to rule out a wider switch of spending and one said: "It is undoubtedly significant.
"It will mean essentially extra spending on infrastructure. It does not mean more borrowing. But we are switching some money from one side to the other."