French-style motorway petrol price displays considered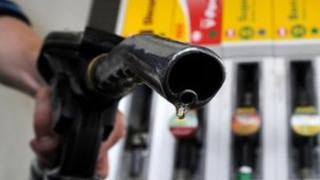 The government is to look at whether motorway service stations should be forced to display the price their competitors charge for petrol.
Former Liberal leader Lord Steel said motorway prices were about 10p a litre higher than elsewhere.
He called for ministers to follow France where service stations display what they and other stations charge.
The business minister Lady Wilcox said it was a "very good idea" and promised to consider it.
Speaking in the House of Lords, Lord Steel offered the government two options for tackling high motorway fuel prices.
He asked Lady Wilcox: "Will you consider referring the matter to the Office of Fair Trading or, on the other hand, copy what they do in France, which is on the approach to service stations have the notice board indicating the supplier and the price, not just at that station but at the following two, and that way promote competition?"
Lady Wilcox said the issue was "primarily a commercial matter" but made clear that she would consider Lord Steel's suggestion about following the French idea.
"I'm very interested in that," she said. "That sounds like a very good idea."
The Labour peer Lord Campbell-Savours and the Tory peer Lord Cormack were concerned that rents charged to service stations by the Department of Transport might be pushing up petrol prices.
Lady Wilcox said she "did not have the answer" to their question but promised to get it.
Several other peers also pressed her on the role of the Office of Fair Trading. The Lib Dem Lord Bradshaw wanted to know when the OFT had last investigated motorway service stations.
The minister could not answer but added: "They will constantly be looking and if there is enough worry around the area they will of course look at it I'm sure."