Where the right to know can make a difference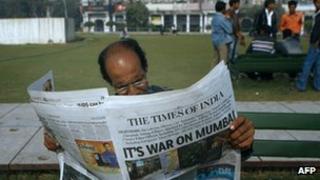 Most people in the world live in countries with some kind of "right-to-know" law that promises access to various categories of government information.
What effect does this have in practice? Not much in many cases, according to a survey released today by the international news agency Associated Press.
In an attempt at a global round-robin research exercise, its journalists submitted requests about terror arrests and convictions to 105 states that give citizens a legal or constitutional right of access to information.
AP reports that only 14 countries responded in full within their legal deadline, while another 38 eventually answered most questions. Over half of the countries did not release anything at all.
Violence and intimidation
The agency highlights comparatively prompt and full responses from Turkey, Guatemala and Mexico, while drawing attention to lengthy delays from the US and Canada. Countries that did not respond include China, Pakistan and several in Africa.
AP has made the raw material from its survey available on the DocumentCloud website.
However, one nation with a freedom of information law that has certainly had an impact is India.
Evidence for this is provided by today's moving edition of the BBC Radio 4 series Crossing Continents. It examines the intimidation and violence faced by some anti-corruption campaigners who have made effective use of the country's Right to Information Act.
Powerful weapon
For me, one of the most striking parts of the documentary is the interview with India's Chief Information Commissioner, Satyananda Mishra, who says he is not very alarmed by these incidents and compares them to road accidents as if they are an inevitable if regrettable occurrence.
While the Associated Press survey confirms there is a big difference between a theoretical right stipulated in law and its actual implementation in practice, the experience of India demonstrates that a freedom of information act can be a powerful weapon for transparency, with the potential to greatly disturb some who prefer their activities to remain unscrutinised.