Councils answer more information requests at lower cost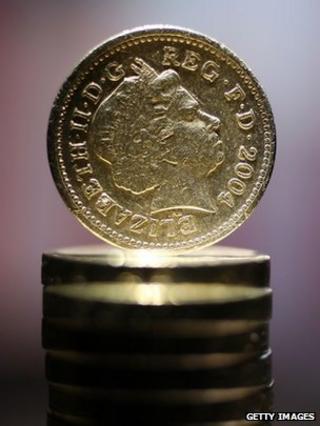 In terms of freedom of information, local councils in England are apparently delivering more for less.
That's the good news conclusion of the latest academic study, which suggests that while the number of council FOI requests increased last year, the overall cost of handling them nevertheless fell - because local authorities have become faster and more efficient.
The research team at the Constitution Unit at University College, London estimate that there were around 198,000 FOI applications to English local authorities in 2010, a sizeable 20% increase on their calculation of 165,000 for 2009, and approaching double the 2008 figure of 119,000.
They reckon that the number of requests to councils has increased consistently year on year since FOI began in 2005, when they put it at around 60,000.
However they also report that the average time a council takes to process an FOI application has dropped dramatically, from 16.4 hours back in 2005 through 11.6 hours in 2008 and 8.9 hours in 2009 down to only 6.4 hours last year.
Impressive
They therefore estimate that freedom of information cost English councils £32m in 2010, a drop on their figures of £37m for 2009 and £34m for 2008.
This cost calculation is based on the standard rate of £25 per hour laid down in the FOI regulations. This is clearly to some extent an arbitrary figure, so the overall annual costings must be of limited accuracy.
But it still seems likely that a significant fall in costs is real, given the quicker processing of requests and the fact that the main cost of FOI is staff time. The report notes that internal assessments by some local authorities report actual costs which are significantly lower than the UCL study's findings.
The faster handling times imply that English councils have made major and impressive improvements in their FOI processes. This could be the result of greater experience of the law, speedier assessment of cases where precedents have now been set, having established policies and proven systems in place, and perhaps also economies of scale, as well as greater cost-consciousness in recent times.
'Sensitive'
From my personal experience in the past as a frequent FOI requester, I have often thought there were opportunities for greater efficiency in the FOI systems of some public authorities.
This is based on having come across extensive pointless and unjustified redactions, additional complex administrative processes devised for what are seen as "sensitive" requests, and obstructive or clearly inadequate refusals which only prompt further requests and time-consuming, expensive internal reviews.
In further good news, the researchers state that the cut in costs was accompanied by improvements in performance. Compared to 2009, requests made in 2010 were more likely to be settled within the time limit of 20 working days and to lead to full disclosure. Fewer resulted in no information being released at all, and there was also a drop in the number of internal reviews demanded by dissatisfied requesters.
The most common material sought by FOI applicants to councils was financial information. The report notes the level of requests for data about personal salaries and expenses of individuals peaked in 2009 in the wake of the MPs' expenses scandal, falling back in 2010.
'No benefits'
The UCL researchers suggest that the coalition government policy of councils automatically publishing spending data on items over £500 has made little difference to FOI requesting.
Some caveats are needed. The study is based on responses from 104 of the 353 local authorities in England. It's possible that the ones which are more efficient or had a better story to tell had more time or inclination to respond.
The report also contains an interesting collection of broader comments from FOI officers who participated in the survey, which provides useful insights into their attitudes.
They range from those who think freedom of information has boosted openness, accountability, ethical behaviour and public involvement, to others who believe it has had no positive impact whatsoever and think the policy of releasing all spending data over £500 is a source of "extra work and virtually no benefits".