Councils 'lose £7m in false bank account scam'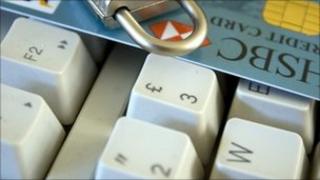 Councils have been conned out of more than £7m by criminals using information put on their own websites under transparency drives, a survey says.
The Audit Commission said officials were being tricked into making payments - intended for building firms and other contractors - into false bank accounts.
The problem emerged from the survey of 480 public sector organisations.
Housing Minister Grant Shapps said it was "disappointing" some councils had not heeded advice on combating fraud.
The Audit Commission found that councils across England detected more than £185m worth of fraud last year - up 37% on 2009/10.
Councils said fraud cases were rising because the current economic climate was putting pressure on people's personal finances and "tempting" them to commit fraud.
They also said a reduction in staff numbers due to cutbacks was weakening internal fraud controls.
Phone calls
The report said the effort to increase transparency in procurement was being used against councils.
Criminals from the UK and overseas have sent legitimate-looking letters, based on creditor information published on the internet, to persuade officials to change account details and redirect payments to them.
They have often followed up these letters with phone calls to chase supposed payments.
In some cases, the report noted, firms' phone lines were temporarily diverted to fool staff trying to check original records.
Several such cases cost councils £7m, and among those duped was Cumbria County Council. Councils in Scotland have also been targeted, including South Lanarkshire.
But similar scams - which would have cost councils a further £20m - were discovered before payments were made.
In one case, a single fraud amounting to £5m was prevented after staff spotted the problem.
In that instance, a fraudster used a legitimate invoice from a supplier published online in an attempt to verify his request to change the supplier's bank account details.
The Audit Commission now wants stronger warnings across the public sector to stop the problem from spreading.
Other findings from the survey included:
More than £22m of false claims for student and single person council tax discounts were made
Some 1,800 homes were recovered as a result of tenancy fraud - where people live in council houses to which they are not entitled, or illegally sub-let them
Fraud involving council staff rose from £6.6m to £19.5m this year
False insurance claims doubled in a year, and cost councils £3.7m in 2010/11
More than 100 cases of abuse of care budgets - amounting to £21,000 each on average - were dealt with last year
Total fraud committed against local authorities is believed to be more than £2bn, according to the National Fraud Authority.
'Shocking'
Chairman of the Audit Commission Michael O'Higgins said councils were acting on fraud but warned the figures in the survey may be "just the tip of a very large iceberg".
"Our report shows fraudsters will exploit any system weaknesses, from an individual's care budget to a multi-million pound building contract," he said.
Mr Shapps said councils were not doing enough to reduce the "shocking" sums being lost.
"The government gave councils clear and explicit guidance in February on how to avoid payment fraud, and it's disappointing that some councils haven't taken it on board.
"Councillors should be scrutinising what steps their council officers are taking to tackle fraud and protect the public purse."
He also said councils could do "far more" to prevent other types of fraud, for example, through better credit checks on benefit claimants and proper vetting of staff who handle money.
Chairman of the Local Government Association Sir Merrick Cockell said councils were the most efficient part of the public sector and the 37% increase in detection over the past year showed they were "working hard" for taxpayers.
"However, we cannot afford to be complacent as this will only lead to an increase of fraud and less money available for front-line services."
He added that talks were taking place with the government to make sure councils were provided with all the documents needed to tackle fraud when changes to council tax benefit and universal credit are brought in.