Pickles to allow second home council tax discount cut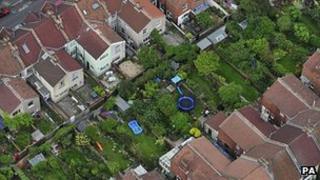 Owners of second homes in England could lose council tax discounts, under plans due to be announced by Communities Secretary Eric Pickles later.
Councils would have the power to reduce or remove council tax relief on second homes and empty homes. Second homes currently receive up to 50% discount.
The money would be used to keep overall council tax bills down, he is to say.
Mr Pickles will also announce a review of rules under which "granny flats" are treated as separate properties.
The communities secretary, who is due to announce a consultation on the plans, said he wanted to help "everyday families" with living costs.
He is expected to stress there are no plans to change the rules on council tax relief available for "special circumstances", such as homes left empty after a person has moved into a hospital or care home, or has died.
The communities secretary is also due to announce a review of rules under which tax inspectors treat self-contained annexes to family homes as distinct properties. The move would mean families who house a relative in an annex would no longer pay two bills.
'Protect family homes'
Councils will also be encouraged to offer discounts to householders who pay their bills online.
At present, discounts on second homes and empty properties range from 10% to 50% and can be worth hundreds of pounds a year.
The government said the reforms would allow for a £20 reduction in the annual bill for a typical Band D property in England. The current average for a Band D property is £1,196.
Mr Pickles said: "Under Labour, council tax went through the roof.
"This government has scrapped Labour's council tax revaluation and is helping (to) freeze council tax for two years.
"I want to do more to help everyday families with their cost of living, and protect family homes from tax increases.
"By removing the subsidised tax breaks for empty homes and second homes, we can cut £20 a year off families' council tax bills by treating everyone equally and fairly."