Cameron relieved with eurozone deal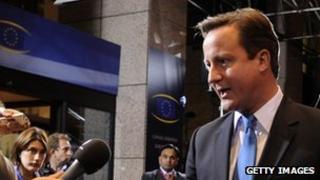 The prime minister is pleased with what happened in Brussels whilst he was asleep.
The euro bailout fund and the writedown of Greek debt was greater than British officials had expected. David Cameron believes the eurozone deal shows that the world is beginning to get to grips with its problems and offers the prospect that next week's G20 summit of world leaders can focus on other obstacles to growth.
It is clear, however, that last night he warned eurozone countries not to dig in in their opposition to using the European Central Bank to underwrite debt just in case this approach is needed as a last resort.