Lord Lawson: Tackle the economy not obesity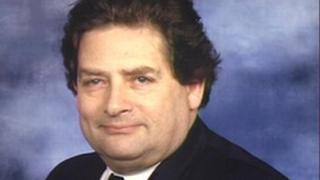 The government should focus on tackling the economy and not obesity, former chancellor Lord Lawson has said.
As chancellor in the 1980s the Conservative peer - the father of television cook Nigella Lawson - weighed 238 pounds (108kg).
But after leaving office he slimmed down to just 168 pounds and wrote the Nigel Lawson Diet Book.
Speaking during a discussion on obesity in the House of Lords he said it was not something government can solve.
Earlier this month, ministers stressed the importance of personal responsibility as it launched its new obesity strategy for England.
But Lord Lawson told health minister Earl Howe: "As someone who has been there and done that and, indeed, written a book about it, may I say that you are absolutely right that this is not something the government can do on its own.
"Indeed, may I suggest it is not something the government can do at all.
"There is a genetic element you can't do anything about and the rest is about eating less and drinking less and if the government were more concerned about doing something about the economy, where it does have responsibilities, and less about obesity that might be sensible."
Tory former minister Baroness Trumpington, 88, told peers: "Some of us eat like sparrows but end up like turkeys."
Lord Howe said there was a "genetic" component to being overweight but declined to give Lady Trumpington any advice.