Victims' commissioner Louise Casey quits for new role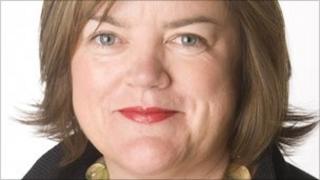 Louise Casey has resigned as the commissioner for victims of crime in England and Wales.
She will move to a new role at the Department for Communities and Local Government, helping deal with social problems following the summer riots.
David Cameron said she would head up plans to turn around the lives of 120,000 of the UK's troubled families.
Ms Casey came to prominence under Labour, as a leading figure in its battle against anti-social behaviour.
She has been in the role of victims' commissioner for 18 months - it is not yet clear if she will be replaced. A spokeswoman for the Ministry of Justice said ministers were "considering what steps to take next".
In a report published last November, Ms Casey argued that victims and witnesses were the "poor relation" in the criminal justice system.