Constituency boundaries: Be careful what you wish for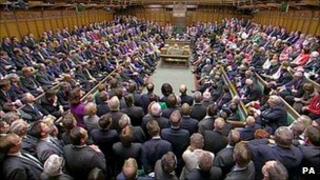 "Cut the cost of politics!" "Stop the unfairness!" "Make seats equal!"
Those demands to cut the number of MPs and to ensure that they all represent roughly the same numbers of electors sounded so appealing to many Tory and Lib Dem MPs. Not so today.
Last night many of our elected representatives were not absorbed by how to revive the economy or the choice of Britain's most powerful copper.
They were, instead, hunched over maps of new constituency boundaries worrying about their futures.
This re-organisation is Westminster's equivalent of a large scale redundancy programme at the same time as a corporate re-structuring.
Some MPs are now staring defeat in the face, others are focusing on a fight to persuade the Boundary Commission to change its mind, a few are plotting how to beat their colleagues to a safe seat and most are thinking about wooing new voters in areas they have not represented before.
It is, in short, a huge distraction for all but 77 MPs.
David Cameron and Ed Miliband may be among the lucky few untouched but that does not mean they will be unaffected.
Week after week their party whips will ask "can we find something for old Bloggs to do so he makes way for minister A or shadow minister B?"
Nick Clegg's party woke up this morning to the news that all the obvious alternative leaders - Messrs Cable, Huhne and Farron - may face a struggle to stay in the Commons.
Tory advantage
Tory, Labour and Lib Dem business managers will point out that it's very hard for them to persuade ministers, let alone backbenchers, to stay in line given that they will be fighting to impress those who will now get to select the new candidate for a Little Sodbury East.
Meantime, Labour will repeat its claim that all this is electoral gerrymandering designed to deliver a few more seats to the Conservatives.
A boundary reorganisation in John Major's last two years in office helped make his life even more hellish than it already was.
PS. Ed Miliband is about to tell union leaders that he cannot reverse every Tory cut and he will not support strikes when negotiations are ongoing. Should be interesting.