Cameron: 'Eton should set up a state school'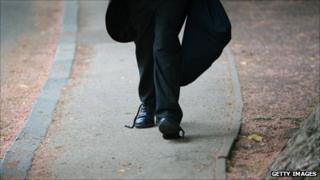 David Cameron has told me that he wants his old school Eton College to set up and run a school in the state sector.
I can reveal that representatives of top public schools met the prime minister and the Education Secretary Michael Gove in Downing Street yesterday.
They were urged to follow the example of private schools such as Wellington College and City of London Boys School which have already set up academies.
The prime minister confirmed his plan in an interview on a visit to the new Free School Norwich - one of 24 so-called free schools which have just opened in England.
"I have had the best head teachers of state schools into No 10. I have had the private schools into No 10. I have had the universities into No 10 to talk about university technical colleges.
"The truth is the problem has been not enough good school places in our country...so anyone who can play a role in that - private schools included - is welcome through my door to talk about how we drive up standards."
Private distraction
The former Conservative Cabinet Minister Lord Waldegrave is the Provost of Eton - the equivalent of the Chair of the Governors - and attended yesterday's meeting. I asked the prime minister whether he wanted his old school to be amongst those setting up a state school.
"Yes, I would like all private schools to engage in this agenda and if you look at most private schools many of them already run bursaries for children from less well - off backgrounds and partnering state schools...To me all private schools have always had a charitable foundation, a charitable purpose, and that's a great way to deliver that ," said Mr Cameron.
Under the last government Eton agreed to work in partnership with local state schools including a new academy in Slough but its headmaster, Tony Little, argued that the school lacked the skills to go a step further by running a school in the state sector. He was quoted in 2007 as saying that:
"We are a residential boarding school that deals with boys only - those skills just don't seem right or appropriate for running a co-ed academy.
"We don't have the infrastructure here to take over something quite alien to what we normally do and we won't be fool-hardy enough to claim the wherewithal and knowledge to run a school in the inner city."
Mr Little also expressed his concern that creating new state schools would distract private schools from their core role.
"Ultimately private schools have to look after their own pupils and their own parents before they get enmeshed in a vast bureaucratic exercise that will suck in huge amounts of management time."
Today Mr Little told the BBC that Eton had close relations with local state schools and was examining "several possible routes" for greater involvement and "ruled nothing out".
Intriguing possibility
A decision is, I'm told, likely to be taken in months rather than years and may involve supporting a state school which takes boarders.
This is the model pioneered by Wellington College which created the Wellington Academy in 2009, with its boarding facilities for the many local military families. The school's Head Anthony Seldon - who happens to be the biographer of former prime Ministers Brown, Blair and Major - was also at yesterday's meeting.
Intriguingly, so too was the former Labour schools minister Lord Adonis, who recently made a speech calling for an end to "the educational Berlin Wall between private and state education".
David Cameron has praised the speech, by the man who pioneered the creation of academies when Tony Blair was Prime Minister, as one of the most inspiring he'd ever read.
Adonis argues that every public school should return to its original charitable purposes by setting up and running new schools for children who cannot afford their expensive fees.
Eton, he points out, was set up by Henry VI for poor scholars. Harrow, Charterhouse, Winchester and many other well known public schools were also originally created to educate poorer children.
The Education Secretary Michael Gove is disappointed that news of yesterday's meeting has leaked out.
He emphasises that his programme of reform - described by the Prime Minister today as "a revolution" - is, first and foremost, about existing state schools improving themselves or helping others to improve and is not about importing the expertise of outsiders.
Nevertheless, today's news raises an intriguing possibility. If David Cameron can persuade his old school to set up a state school will Nick Clegg persuade Westminster, George Osborne convince St Paul's along with other lesser known Cabinet ministers who went to Charterhouse, Rugby, Radley and Cheltenham Ladies College?