Call to limit 'trivial' human rights cases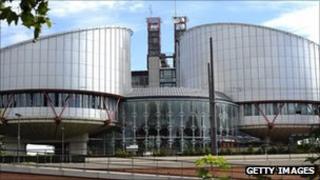 Too many trivial cases are being sent to the European Court of Human Rights (ECHR), according a group of experts.
The independent commission set up to consider a UK Bill of Rights has urged the government "to set the ball rolling on fundamental reforms" to the ECHR.
It says those reforms should ensure the court only addresses "a limited number of cases that raise serious questions".
The UK, along with all other member states, is obliged to abide by final judgements of the ECHR.
The commission was set up in March to explore a range of issues around human rights law.
Its creation came amid a row over a 2005 ECHR ruling that the UK was unlawfully operating a blanket ban preventing prisoners from voting.
'Injured dogs'
Sir Leigh Lewis, the commission's chairman, said: "In the commission's view the United Kingdom is uniquely well placed to set the ball rolling on fundamental reforms to the European Court of Human Rights, and should do so with a view to achieving the well-being and effective functioning of the court over the long term."
The commission said the government should "vigorously pursue the need for urgent and fundamental reform to ensure that the European Court of Human Rights is called upon, as an international court, only to address a limited number of cases that raise serious questions affecting the interpretation or application of the convention and serious issues of general importance".
An effective screening mechanism should be brought in to enable the court "to decline to deal with cases that do not raise a serious violation of the convention", it added.
The advice comes after Justice Secretary Ken Clarke also said there should be clarification about what kind of cases the ECHR should deal with.
He told the Commons European scrutiny committee: "An international court, like the court in Strasbourg, should be concerned with the big issues, with torture, with individual freedoms, with national laws that are failing to comply with the fundamental rights which this country holds very dear.
"It's not a case where you should go wandering off claiming breaches of human rights because something's been done to your dog and you're claiming compensation.
"I think there are about 100,000 plus cases now piling up, people trying to get the Strasbourg court to give them compensation."
The UK takes over as chair of the Council of Europe in November and the commission said it should use that position to set a firm timetable for reform.
The commission is accepting responses to its consultation on the UK Bill of Rights until November.
The UK is unlike most other democratic states in Europe in not having its own fundamental charter of rights enjoying special constitutional protection.
The commission is considering what might be included in any such document, such as the right to a jury trial.