Essex Police send Chris Huhne speeding case file to CPS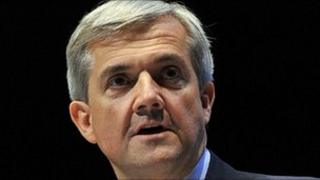 Police investigating claims Energy Secretary Chris Huhne tried to evade punishment for a speeding offence have re-submitted their file to prosecutors.
The Crown Prosecution Service had asked Essex Police to carry out further inquiries after the file was first submitted to it in July.
Police had been investigating whether Mr Huhne asked his estranged wife to take penalty points for him in 2003.
The CPS will now decide whether to prosecute. Mr Huhne denies the claims.
The Liberal Democrat MP for Eastleigh has described the claims, which relate to an alleged offence while he was a member of the European Parliament, as "simply incorrect".
The file was first submitted by police to the CPS on 27 July.
On 17 August they were asked by the CPS to carry out "some further work on particular points".
Essex Police said the relevant work had now been completed and the file was sent back to prosecutors on 25 August.