Iain McNicol named as new Labour general secretary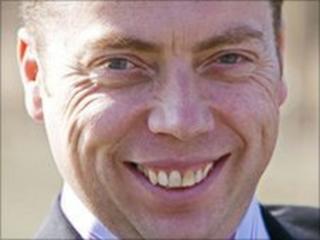 Trade union official Iain McNicol is to become the new general secretary of the Labour Party.
He has been appointed by the party ahead of the only other candidate for the post - former acting general secretary Chris Lennie.
The 41-year-old has been national political officer of the GMB union for several years and replaces outgoing general secretary Ray Collins.
He described his appointment as "an honour and a privilege".
The key appointment will see Mr McNicol working closely with Labour leader Ed Miliband as the party's most senior employee.
A life-long Labour supporter, he was a party organiser in the run-up to the election of Tony Blair in 1997 and has worked for the GMB for more than 14 years.
Mr McNicol said he hoped he could bring the party "through its current policy and party reviews and on to success at the next general election."
The new general secretary will be formally endorsed at the Labour Party's annual conference in September, at which point Ray Collins will formally stand down.
On his Twitter account, Mr McNicol - who is originally from the west coast of Scotland - gives his interests as karate and playing the bagpipes.