Phone-hacking saga 'changes character'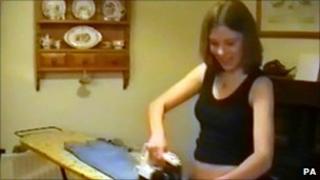 The alleged hacking of the phone of a missing girl in the days before her body was found has changed the character if not the nature of the phone-hacking saga. It has moved many in Westminster who previously regarded the story as a question of interest only to those excited by media ethics or the privacy of celebrities.
News International executives insist that they were as shocked as anyone else when they learned that Milly Dowler's phone had apparently been hacked. They expect to meet with police this morning to offer assistance with their investigation into the allegation. This story could scarcely have come at a worse time for them or a more awkward time for the government.
The official consultation into whether Rupert Murdoch's News Corp should be permitted to take over BSkyB closes this week. Aides to the culture secretary say that legally his only consideration can be the impact on what's called "media plurality" - in other words the impact on the number of different media voices. The question of whether Mr Murdoch or his company are - in the jargon - "fit and proper persons" to take full ownership of the broadcaster cannot now, they say, be added to the process.
That won't stop critics pointing to the fact that the editor of the News of the World at the time of these allegations, Rebekah Brooks, is now chief executive of News International (News Corporation's main UK subsidiary) and a personal friend of the prime minister.
For a long time the hacking story united those who'd always been hostile to the Murdoch empire with those angered by its switch from backing New Labour to supporting the Tories, and those who saw it as a way to damage David Cameron (who hired the former News of the World editor Andy Coulson as his spin doctor).
Now Murdoch, Brooks and Cameron will be aware that for the first time the hacking story may be engaging and horrifying readers, viewers and voters.