Andrew Bridgen MP quizzed over sex assault claim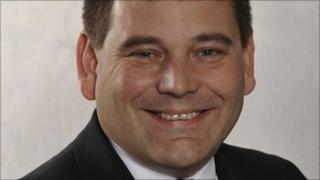 Conservative MP Andrew Bridgen has been arrested on suspicion of sexual assault, the BBC understands.
The married MP for North West Leicestershire was arrested in central London in the early hours of Thursday.
The backbench MP and former Royal Marine, who entered Parliament last year, is accused of assaulting a 29-year-old woman, the BBC understands.
The 46-year-old was not charged and has been released on police bail until the middle of next month, sources said.
The Conservative Party declined to comment on the arrest, saying it was a "matter for the police".
"He has been bailed to return on a date in mid-July."
Police declined to confirm the identity of the arrested man but a spokesman indicated that the address in SW1 - the London postcode which includes Westminster - was not the Houses of Parliament.
Mr Bridgen and wife Jacqueline were married in 2000 and have two young children.
After training as an officer in the Royal Marines, he worked for his family's gardening business and set up a fruit and vegetable firm with his brother in 1988.
He won the marginal Leicestershire North West seat back from Labour in 2010 with a swing of nearly 12%, after the early death of Labour MP David Taylor.
A Eurosceptic, who was active in the Business for Sterling campaign to save the pound, he told MPs in his maiden Commons speech he accepted the description of "little Englander".
In the Commons, he is a member of the Regulatory Reform Select Committee.