Andrew Neil blog: welcome to my new home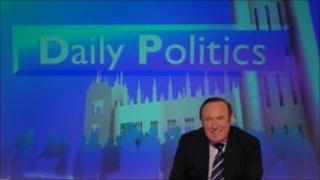 Welcome to my new page on the BBC News website.
All of my future blogs will be in this format in the new-style BBC news pages.
But I will continue to blog about the world of politics from here at the home of the Daily Politics and This Week, here in Westminster.
Come back soon, or watch out for announcement of new posts on the Daily Politics twitter page.
If you want to go back into the archives, all my old posts can still be read at my former blog site
And join me most weekday lunchtimes on the Daily Politics on BBC Two, and Thursday evenings on This Week, when Parliament is sitting.