NHS: Re-decontaminating the Tory brand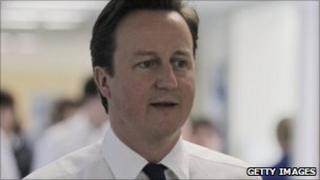 David Cameron's pre-election declaration of love for the NHS based on his experience as the father of a severely disabled child was a deeply personal story but also a highly political one.
The polling and the focus groups show that it was a crucial piece of reassurance for voters considering voting Tory again.
All that political gain was thrown away by the pain of embarking on a set of reforms which alienated large parts of the medical profession, scared many patients and allowed Nick Clegg to pose as resisting a return to Thatcherism.
That is why David Cameron sought today to re-decontaminate the Tory brand by reasserting his love for the NHS, insisting that only reform can save it and making it plain that he and not the Lib Dems came up with the idea of a pause before the reforms proceeded.
PS I understand that Chris Huhne will again deny the latest allegations that he asked someone to take penalty points for him. Friends of his are presenting this whole saga as part of the fall out of an acrimonious divorce between Huhne and his wife Vicky.
You can hear my reflections on this on the Today programme.